Athens Airport to Alimos Marina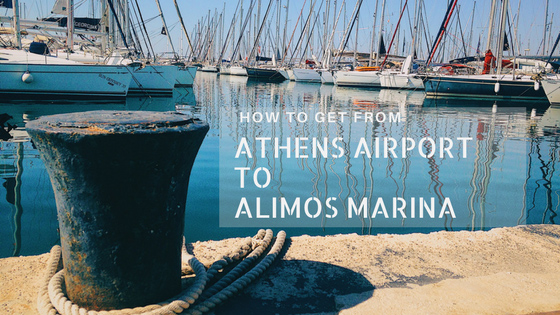 From Athens Airport to Alimos Marina
Yearly, Greece is welcoming millions to spend their holidays. Therefore, I'm focusing now on the first moments after landing in 'Athens International Airport', 'Eleftherios Venizelos'. A few options are available for getting to 'Alimos Marina'. These would be, shuttle, taxi, UBER, public bus or train. I personally prefer UBER and if I'm not in a hurry and feel like saving a few Eur., I just might use the public bus, no.X96.
TAXI
Travelling from 'Athens International Airport' to 'Alimos Marina' by taxi would be around 45 Eur. and it takes 45 minutes (depending on traffic). As you get out from the airport, there is a long line of taxis waiting. Go to the first one, don't pick one from the middle as they will send you to the first one in line.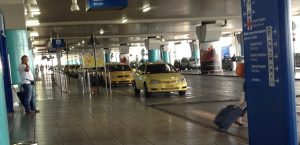 UBER / just an app for calling a taxi
In Athens, UBER app can only be used to call a regular taxi. The main advantage is  that you'll pay through the app and I feel is safer than jumping in a taxi.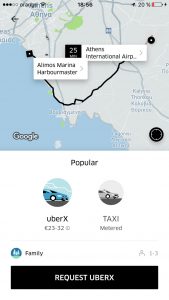 BUS X96
Third option is public bus which is only 6 Eur./person. It is a decent ride to the Marina and more importantly, a direct one. Given that no changes are needed, it is really worth it. When together with friends, probably UBER is better than all other options. If alone, the bus is the winning option, hence, remember that it is bus X96.
Bus station is in front of the taxi line, a little bit to the right as you exit the airport. That's also where the ticket office is. The ride will take approximately 90 min. and you can get off at '1st Kalamaki' or 'EDEM' station. From '1st Kalamaki', just cross the road and enter the marina. From 'Edem', walk back to the traffic lights, cross the road towards Shell Gas Station and enter the marina.
In conclusion, there is an alternative for everybody. Choose what suits you the best and get to Alimos Marina to go island hopping in the Saronic Gulf.