Top 5 Islands in Cyclades for a Sailing Holiday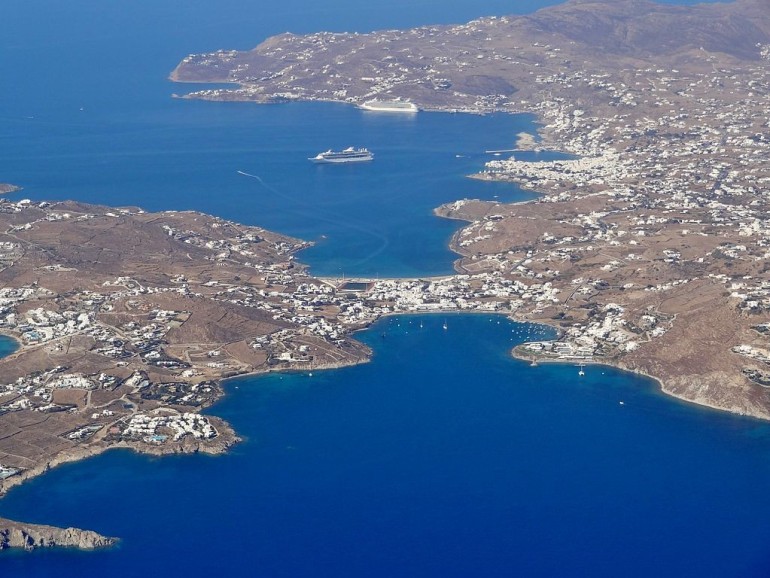 A way to having a memorable holiday is to do something which you haven't done so far. So, think about a sailing holiday and enjoy one of the coolest destinations in the Med. This summer you could sun tan yourself in the Cyclades Islands which is a remarkable sailing destination. There is no age limit when we speak about joining such a holiday so you could sign up right now. Check out the calendar. I shall give a few details about top 5 Islands in the Med, for you to decide for your next holiday.
Mykonos, as it can be seen above, is a destination which attracts a lot of tourists for its scenery. It is also very well known as a party island. Beyond all the parties, you can find fabulous beaches & villas, hotels and remarkable sunsets. In spite of extensive development, Mykonos still maintains traditional charm and typical Mediterranean towns.
Naxos is a pretty big island compared to the others in the area. More than this, is a very popular sailing destination and vacationers seek it for its beaches and ruins. Once you step foot on Naxos, you might think you are in Paradise or in a parallel dimension.
Amorgos is a must. Is a unique holiday destination which we highly recommend. Compared to Mykonos, Amorgos is still very traditional, less developed and pure. Its savage beauty is very attractive and appealing for most of us. Since you get to Amorgos you might feel like travelling back in time 50 years. The beauty is that you can spend time with the locals and enjoy the rhythm and Amorgos atmosphere. Amorgos might charm you somehow to make you want to come back every year.
Paros is also a fabulous sailing holiday destination on the Mediterranean Sea. It is among the most beautiful islands, and you will love the time you spend there. Paros can even satisfy the needs of very demanding travelers; thus, you are assured of a good time there. With amazing gold beaches around the coastal area, sports activities, traditional settlements and vibrant nightlife, there is a lot of fun in Paros.
Finally, Santorini rounds up the list of top 5 islands in Cyclades. This island has a very distinctive landscape that was formed by volcanic activity around 70 years ago. For this sailing holiday destination, you will get access to a private black sand beach and great nightlife with a vibrant culture. To plan your next sailing holiday and get access to some great holiday deals, FriendsYachting.com will get you started.